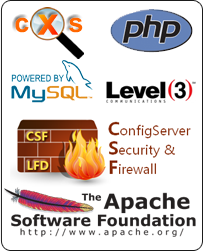 Looking to host a website? Been through the large box-store type hosting companies like BlueHost, GoDaddy, HostGator, etc … but still are not satisfied that your website is protected or running fast enough? Using local hosting options with huge datacenters that you never really see and still not happy?
There are few things you should know. Our first and foremost focus is the security of our clients' websites. Second, is it's availability and response to web requests.
We do not allow our clients File Transfer Protocol (FTP) as hackers are very adept to sniffing out the user name and password as it is sent in plain text. We fully manage each website, and ONLY use Secure FTP (SFTP) over Secure Shell (SSH).
Wikipedia defines Secure Shell (SSH) as a network protocol for secure data communication, remote shell services or command execution and other secure network services between two networked computers that it connects via a secure channel over an insecure network.
We are from Ocala, but our infrastructure is not. We will not ever claim, or imply, that we own our datacenters. After years of searching and testing hosting companies, we have settled on the company that we feel is above and beyond all the others, not only in security, but in resource allocation, support and just about everything else we have thrown their way. Liquid Web. You can visit their website and read all about them if wish, but here are some of the key benefits listed at their website:
The Liquid Web network has been designed to accommodate clients demanding the highest quality network performance. There is a central focus on redundancy allowing our network to rapidly self-heal failures without interruptions to connectivity. Our redundancy is multi-tiered with N+1 internal device elements as well as entirely redundant chassis allowing any routing device to fail without interrupting client data connectivity. All core routing and switching equipment is state-of-the-art Cisco.

Tier-1 Premium Bandwidth Providers – Providing the highest quality Internet connectivity and performance is our top priority. We have selected premium Tier-1 bandwidth providers, ensuring minimal latency and fast connections to all points of the global internet. We are proud to feature direct connectivity with Global Crossing, Inteliquent, Savvis and Level3. Our aggregate connectivity reaches an astounding 8,500+ networks that are just a single network away from our uplinks.

LiquidWeb,

http://www.liquidweb.com